Who is Dhani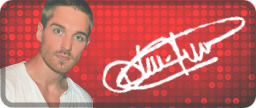 John Dhani Lennevald (born July 24, 1984 in Stockholm, Sweden) is a singer, dancer, songwriter and music producer. He is a former member of the pop group A*TEENS.
Learn more below
His career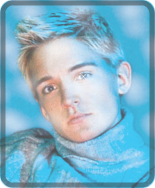 In 1998, Dhani signed a record deal with Stockholm Records (part of Universal Music) along with his then band mates, Sara Lumholdt, Marie Serneholt and Amit Paul. Together they were the A*TEENS. In 1999, they released their first single, a cover of the legendary band ABBA, Mamma Mia, it topped the charts in Sweden for eight consecutive weeks.
By 2000, the A*TEENS' first album, The ABBA Generation, had sold four million copies, and they became one of the most successful Swedish bands around the world.
After six years together and more than nine million albums sold, the A*TEENS parted ways after their Greatest Hits album and their final tour together in Sweden.
After the A*TEENS went their separate ways in 2004, Dhani chose to return to the studio in order to write and record new songs. Girl Talk is the introduction to his solo career.
Dhani approached the record company with five new songs, just one and a half weeks after the end of the tour. Dhani's driving force in delivering songs of such quality and in a relatively short space of time impressed everyone concerned. As a consequence, he performed an exclusive song, Let's Do It Again, on a TV show in 2005, but it was never officially released.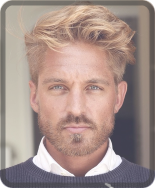 In 2008, he worked on his first song as a co-songwriter and producer : Wait Forever performed by Hani Alwani. In 2009, he did the backing vocals on two songs for the Swedish artist Måns Zelmerlöw in his new album MZW.
By 2012, Dhani worked as a songwriter and producer for Elevent, a production and publishing company. In May 2013, the Swedish singer Anton Ewald released his first extended play "A". One of the songs is Brand New, produced by Elevent among Dhani. Some months later, the same artist released a new song co-written by Dhani, Close Up.
Dhani still worked with Anton Ewald who released his new album On My Way in 2014, including two songs Dhani co-wrote and produced. In June, he took part in Stellar Light, the official anthem of the U.S. Men's National Team for the 2014 World Football Cup.
In 2015, Dhani produced a couple of songs for Anthony Mills : F4V0R173 R4PP3R and G.R.O.W U <3. He also worked as a co-author for Saie Saie's song, Million Pieces. Together with Sandro Cavazza, Dhani then co-produced and co-wrote two tracks from Stories, the second studio album by the famous DJ Avicii.
After their successful cooperation last year, Dhani, Sandro Cavazza and Avicii jointly went back in the studio to record Without You, the DJ's new single which was released in August 2017. In 2016, Dhani also produced Mona Najib's song, Limbo.
In 2017, Dhani worked on Sandro Cavazza's debut single, What It Feels Like, which was part of his upcoming EP. He was also one of the writers of Like I Love You, a song performed by Emelie Hollow.
The two inseparable Dhani and Sandro Cavazza were back in 2018 with a new song, Here, which was performed by Sandro and co-written by Dhani.
Discography

Discover all Dhani's albums and songs by visiting the Music page. If you are looking for the songs Dhani produced or wrote, please check our forums to find them.
Songs & Albums
Forums